Main content starts here, tab to start navigating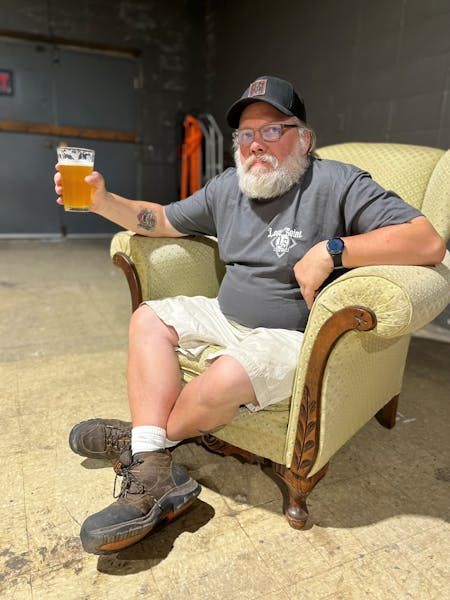 Mike Lahti
Brewer/Owner/Bartender
Mike is a 20 year veteran of the craft beer industry with stops at Lake Superior Brewing, Harpoon, Upland, Figure 8, & Temblor Brewing Co. With shorter stints at Schells, Lake Time & LTS during the Covid Pandemic. During his years in the industry he has won a bronze medal at the GABF a gold at the US Open for beer and several golds at California and Indiana state level competitions. Through all the stops he has learned many things but the key that sticks out is to make consistent product.
As a graduate of Blue Earth Area HS it seemed a natural progression to "come home" to open his own brewery. With a little bit of prodding from friends in the area he began the pursuit of his dream in 2020, with brewery buildout beginning in 2022 and the first beer being brewed (Date TBA).
His love of live music and standup comedy is evident in the events Lost Saint Brewing Co hosts and in many of the beer names. With a wide variety of beers, root beer and some cocktail/mocktail options he just wants everyone to feel welcome in the environment that Lost Saint Brewing is creating.